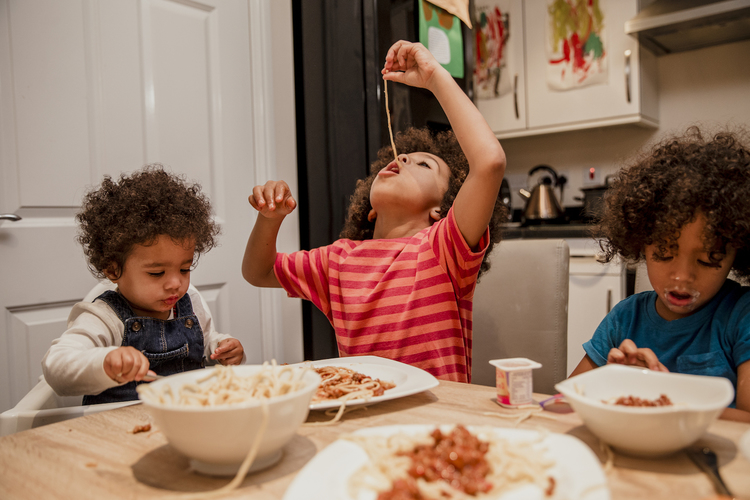 Protecting What Matters Most: Your Loved Ones
It's Insure Your Love month. And what does that mean? Everyone wants the best for their family, whether that's a spouse, children, aging parents, really anyone you need to take care of. And the numbers back that up: 81% of Americans believe their family is their most valuable asset, according to the new "Protecting What Matters Most Study" by Edward Jones and Life Happens.
And that's where life insurance comes in. Every day, you work hard at your job and at home to take care of your loved ones. By having life insurance, it means if something were to happen to you, your loved ones would be OK financially.
But so many people don't seem to be getting that message. Only four in 10 are protecting their family with an individual life insurance policy. In fact, a third of Americans say that life insurance is a low or is not a priority when starting a family, according to this same study.
Protect what you value most
That's why Life Happens conducts the Insure Your Love campaign every year. Our goal is to remind people of what they value most: their loved ones, and to remind them to protect them financially with life insurance.
I'm convinced we all want to do the right thing. And often that just comes down to better educating Americans on what life insurance can do. For starters, life insurance can replace or pay for:
Lost income
funeral costs
education costs
retirement income
estate considerations
estate taxes
charitable donations
Another little known fact about life insurance is how affordable it is. In fact, most people overestimate how much it costs by three times, and Millennials overestimate its cost by five times, although they usually pay the least due to their age and health.
For example, a healthy 30-year-old can get a $250,000, 20-year level term life insurance policy for about $13 a month, or as I like to consider it: three Starbucks a month. Although I enjoy my caffeine fix as much as the next sleep-deprived mom, I gladly make my family a priority over a grande cappuccino.
So protecting your loved ones financially for the "what ifs" is both doable and affordable. Speak with an insurance agent or advisor, who can walk you through your options that fit within your budget. And if you don't have one, you can call Guide Insurance Agency. 205-508-2200