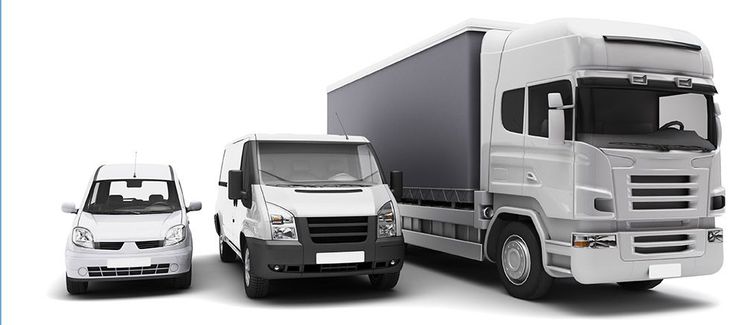 What Is Commercial Auto Insurance?
Commercial auto insurance protects your business from legal claims of bodily injury or property damage that occur during the operation of a company vehicle, or when using a personal vehicle for business reasons. This insurance can pay for repairs, medical expenses, and legal fees that personal auto insurance won't cover.
Driving can be essential to a small business. You might use a company vehicle or your personal vehicle to transport supplies, meet clients, or run errands. In these cases, it's essential to purchase commercial auto insurance.
In most cases, a personal car insurance policy won't cover accidents that occur when you're driving a vehicle for business purposes. Commercial auto insurance is a type of small business insurance that can pay to repair damages to your vehicle or other vehicles when you're involved in an accident. This is also a form of liability insurance, which can pay for medical expenses and legal fees if another driver sues you.
Find out how commercial car insurance works, what's covered and what's not, how much it costs, and where to buy commercial auto coverage.
Do I Need Commercial Auto Insurance?
Commercial auto insurance, also known as business auto insurance, covers trucks, vans, and other vehicles that you use for business purposes. This coverage can be used to cover losses if your vehicle is stolen, vandalized, or in a collision.
Not only is commercial auto coverage helpful, but it is also legally required in nearly every state except New Hampshire and Virginia. In those states, you need to be able to show that you have enough money, through insurance or on your own, to pay for damages if you cause an accident.
The minimum coverage requirements for commercial car insurance vary by state, but are generally at least the same as personal car insurance requirements. If you regularly transport passengers or carry cargo, then your insurance requirements could be higher.
You should purchase commercial auto insurance if:
· You have a truck, van, or other vehicle that your company owns
· Company vehicles are available for partners or employees to use
· You or your team members frequently use a personal vehicle for business reasons
· You haul cargo, equipment, or a trailer from your vehicle
If any of these situations apply to you, your personal auto insurance policy won't provide enough coverage.
Is My Personal Car Insurance Enough?
When an insurance company issues a personal auto policy, they don't agree to take on the additional risk that comes with driving a vehicle for commercial reasons. If you get into an accident while driving for business and only have a personal auto policy, most likely your insurer will not cover the damages. They might even cancel your policy if you make a claim related to business use of a vehicle.
Unfortunately, in some cases, the line between what's covered by commercial car insurance and personal car insurance is blurry. You need commercial car insurance if you have a company-owned car or regularly use your personal car for business reasons. On the other hand, if you're just commuting to your office or business location or meeting a business partner for lunch, your personal auto policy might cover that.
Here are some examples of when you need commercial auto insurance and when your personal policy will suffice.
| | |
| --- | --- |
| Commercial Auto Insurance Covers | Personal Auto Insurance Covers |
| Regularly driving to meet clients, partners, or vendors | Your commute to and from your office or business location |
| Regularly driving to different job sites | Driving to a government office to file business forms |
| Delivery vans, semi-trucks, food trucks, and other vehicles that transport goods | Picking up coffee for your team |
| Taxis, limousines, and other vehicles that transport passengers | Visiting a colleague's house for dinner |
Note that it doesn't matter if you own, lease, or rent the vehicle. The reason you're using the vehicle is what matters. If the commercial use isn't clear, it's worth checking with your personal auto insurance company first before buying commercial auto insurance. They might be able to modify your personal policy to cover a limited subset of business uses.
Is a General Liability Policy Enough?
You might already have general liability insurance or professional liability insurance for your business. But standard liability policies don't cover you when you're driving for business. You either have to buy separate commercial auto coverage, or if your insurer allows it, add on auto coverage to your general liability or professional liability policy. Sometimes, commercial auto insurance comes packaged in a business owner's policy.
What Does Commercial Auto Insurance Cover?
You probably understand by now that commercial auto insurance has extra coverage to cover the gaps in a personal auto policy. But commercial car insurance is more than a stop gap solution.
Commercial auto insurance usually offers coverage for the following types of losses:
· Auto liability: Pays for property damage or bodily injury that you cause to other people or property while operating a vehicle.
· Medical payments: Covers medical expenses for you and any of your passengers that are injured in a car accident, even if you are at fault.
· Uninsured and underinsured motorist coverage: This pays for damage to your vehicle or medical bills if a hit-and-run driver or somebody who doesn't have insurance (or has insurance below state minimums) hits your vehicle.
· Physical damage coverage: Pays for repairs if your vehicle is stolen or damaged by vandalism, certain weather events, or collisions with an animal. Sometimes, this is called comprehensive coverage.
· Collision coverage: This covers damage to your vehicle from a car accident or collision with another object, such as a tree. This coverage also applies if your vehicles overturns or gets totaled.
· Roadside assistance: If an insured vehicle breaks down, you'll need this coverage for towing, repairs, or other assistance to get the vehicle back in service.
· Rental reimbursement: If you need to rent a vehicle while your regular vehicle is out of service, many commercial auto policies will cover the rental costs.
The insurance should cover you, business partners, and employees who are legally authorized to drive and are operating the vehicle with your permission. Keep in mind that not all of the coverages listed above are included in every commercial auto insurance policy. For example, if you want collision coverage and medical payments coverage, that might be an additional cost on top of your base premium. Similarly, some states require uninsured motorist coverage, but it's optional in others. These variables could affect your cost.
What's Not Covered by Commercial Auto Insurance?
Commercial auto insurance offers essential protection when driving for business reasons. However, there are a few specific things that aren't covered.
Here's what commercial auto insurance typically doesn't cover:
· The contents that you're transporting in your vehicle
· Ridesharing for a company like Uber or Lyft
· Injuries to employees that occur while driving (this is covered by workers compensation insurance)
· Accidents that occur while driving rental vehicles
· Accidents that occur when employees drive their own personal vehicles for business reasons
Commercial car insurance covers your vehicle, but typically not what's inside. To cover business property in transit, you'll need separate commercial property insurance or inland marine insurance.
Rideshare insurance for Uber and Lyft drivers is typically less expensive than full-blown commercial auto insurance, but it's not available in every state. In many companies, especially those with commision-based sales teams, it's common for team members to drive rental or personal vehicles for business. Standard commercial auto insurance does not apply here. In these situations, you'll need a hired and non-owned auto policy. This coverage is often available as an add-on to a commercial auto policy or general liability policy. If you need help deciding what insurance best fits you, give Guide Insurance Agency a call and one of our agents will help you. 205-508-2200